Whether you trade Bitcoin and other cryptocurrencies or engage in long-term investing, you may want to cash out some or all of your crypto at some point.
Most people use cryptocurrency exchanges such as Binance and Kraken to buy, trade and cash out cryptocurrencies.
There are also peer-to-peer (P2P) exchanges, Bitcoin ATMs and debit/credit cards that can be used when cashing out cryptocurrencies.
In this guide, I'll show you how to cash out on Binance using withdrawals to banks and cards and through P2P trading.
If you don't have a Binance account yet, you can enter the code "WRYOO8BZ" in the referral ID field when opening your Binance account and receive a 20% fee discount for spot and a 10% fee discount for futures.
You can simply click the button below to open your Binance account with a 20% fee discount:
If you already have a Binance account, you can use the code "10indirim" when opening your Futures account and receive a 10% fee discount on futures trading fees.
How to cash out cryptocurrencies on Binance
Binance is a global cryptocurrency exchange that is open to users from almost all countries, but there is no universal way of cashing out from Binance due to regulations.
So it all depends on your residence/nationality and differing regulations which ultimately determine which withdrawal options are available for you.
Withdrawals to bank accounts and cards
To see which withdrawal options you can use on Binance to cash out your cryptocurrencies, first go to the fiat and spot page which is located under the wallet menu.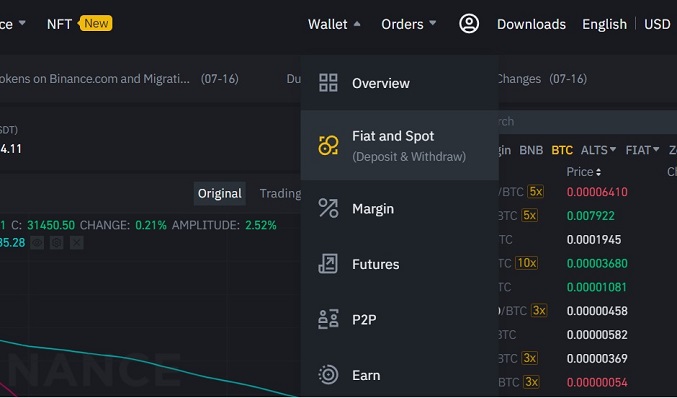 Click the "withdraw" button on the fiat and spot page to go to the withdrawal page.

On the withdrawal page, you can click "fiat" and check if the fiat currency of the country you currently live in is available.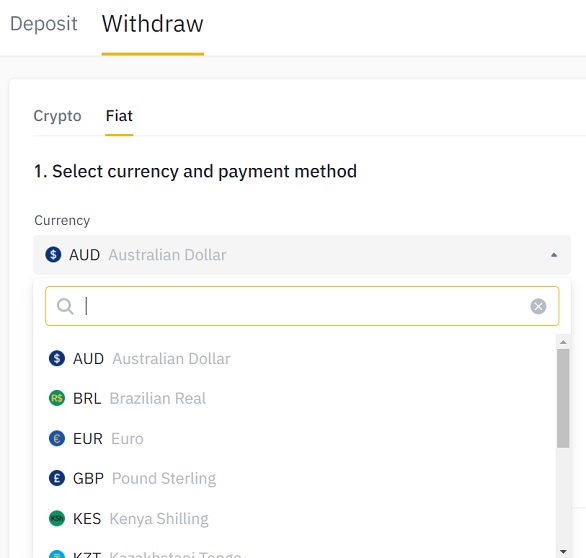 For example, if you are an Australian resident, you can use the bank transfer method to cash out your cryptocurrencies and withdraw Australian Dollar to your bank account.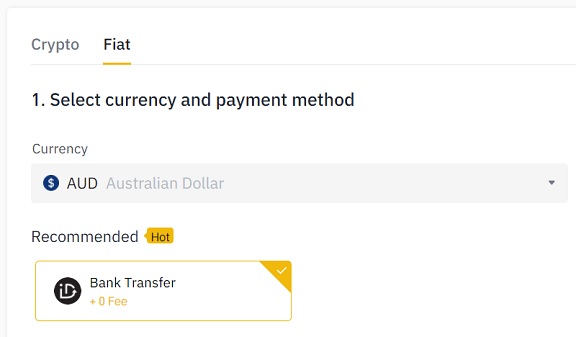 Also, there is a chance that you can still withdraw AUD if you are not an Australian but have a visa and reside in the country.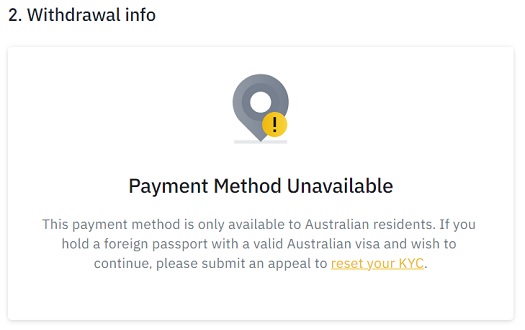 You can contact Binance and reset your current KYC to withdraw any specific fiat currency depending on your residency.
Keep in mind that this may not be always the case. You may not be able to withdraw some fiat currencies even if you hold a visa that grants you residency in the country the currency is used.
In that case, you may need to be a citizen of that country.
If there is an uncertainty with regard to withdrawal options available to you, you can always contact Binance support for more information.
Let's say you want to withdraw Euro, you can use the recommended bank transfer (SEPA) or bank card (Visa) method.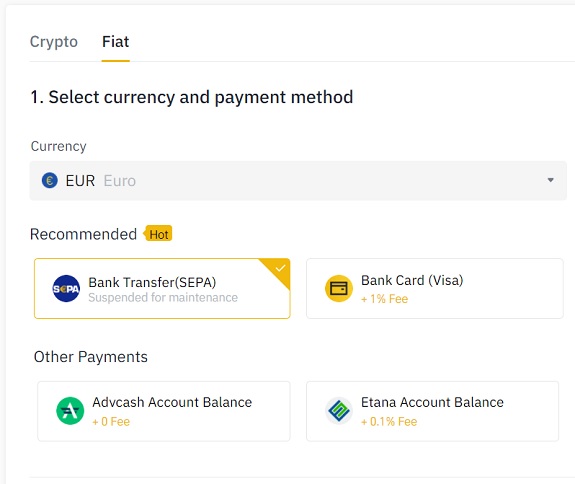 Unfortunately, like Pound Sterling withdrawals, Euro withdrawals through SEPA bank transfer have been recently suspended.
For any changes to withdrawals to bank accounts, you can follow Binance's announcement page and social media channels.
USD withdrawals via SWIFT have recently been reactivated on Binance. So you can cash out your BUSD balance as USD to your bank account via SWIFT.
To withdraw USD from Binance, select "USD" and the recommended Bank Transfer (SWIFT) method.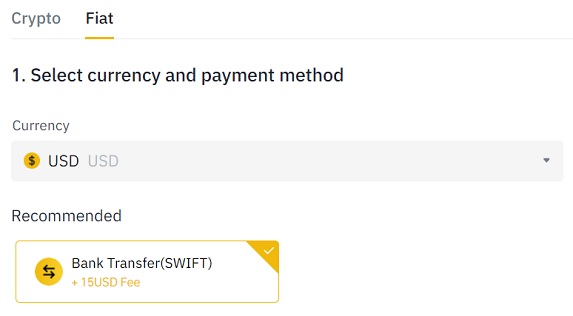 Enter the amount of BUSD that you want to withdraw as USD and click the continue button. The daily limit for USD withdrawals is $50,000, which can be increased by providing a proof of address document.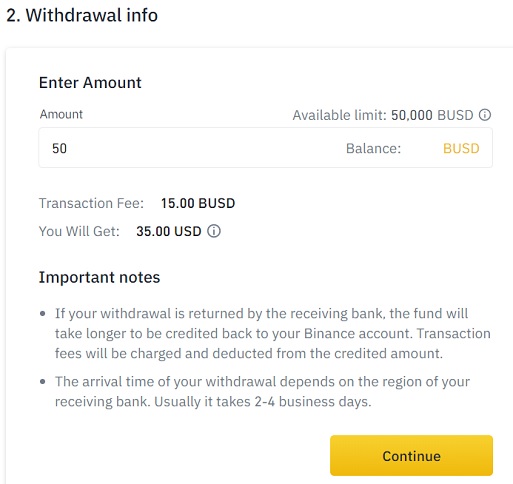 After clicking the continue button, you'll be required to enter your bank account details to complete the transaction.
It might take 2-4 business days for the money to show up in your bank account depending on the region of your bank.
If you want to cash out cryptocurrencies and withdraw currencies like Euro or Pound Sterling to your bank account, you can use Kraken instead.
You need to open a Kraken account and complete the identity verification process. After that, you can see which withdrawal options are available for you such as USD, EUR, GBP and CHF.
To open a Kraken account, click the button below to go to Kraken's registration page:
To learn how to use and deposit money into Kraken, check out our Kraken tutorial below:
You can also try other payment methods such as Advcash and Etana to cash out your cryptocurrencies on Binance.
To cash out your cryptocurrencies and withdraw fiat currencies from Binance, you should first sell your cryptocurrencies for fiat currencies on the trading page.
To convert your cryptocurrencies into the fiat currency that you want to withdraw, you can use the classic or advanced trading interfaces.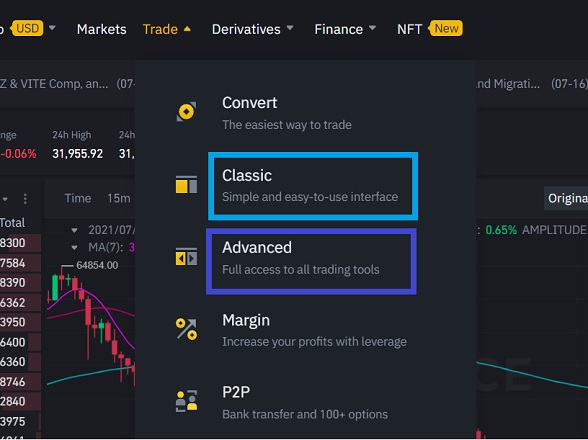 On the trading page, you can find various crypto-fiat pairs under the "fiat" tab and sell your cryptocurrencies for a specific fiat currency like AUD or EUR, or the stablecoin BUSD.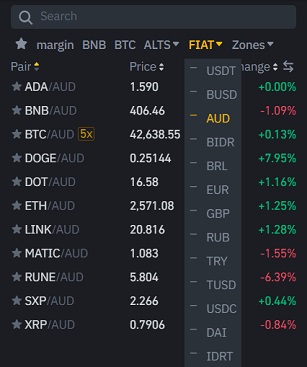 If your local currency is not supported on Binance or you can't make it through the current available methods, you can use different alternative methods.
Binance P2P
If you want to simply cash out on Binance without using any other platforms, you can use Binance's P2P marketplace directly inside the platform.
To check out and use Binance's peer-to-peer (P2P) trading platform, click "P2P" under the trade menu.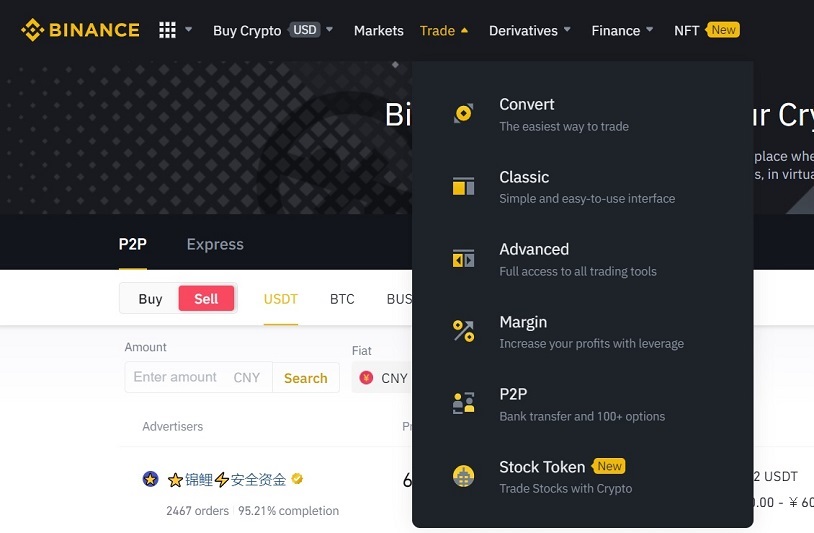 You can choose if you want to "buy" or "sell", the crypto you want to buy or sell, fiat currency and the payment method on the P2P trading page.
You can find many different fiat currencies such as JPY, KRW and COP on the P2P marketplace which are not available on the withdrawal page.
In the example below, I want to sell my Bitcoin for Euro and receive the money through the SEPA bank transfer method.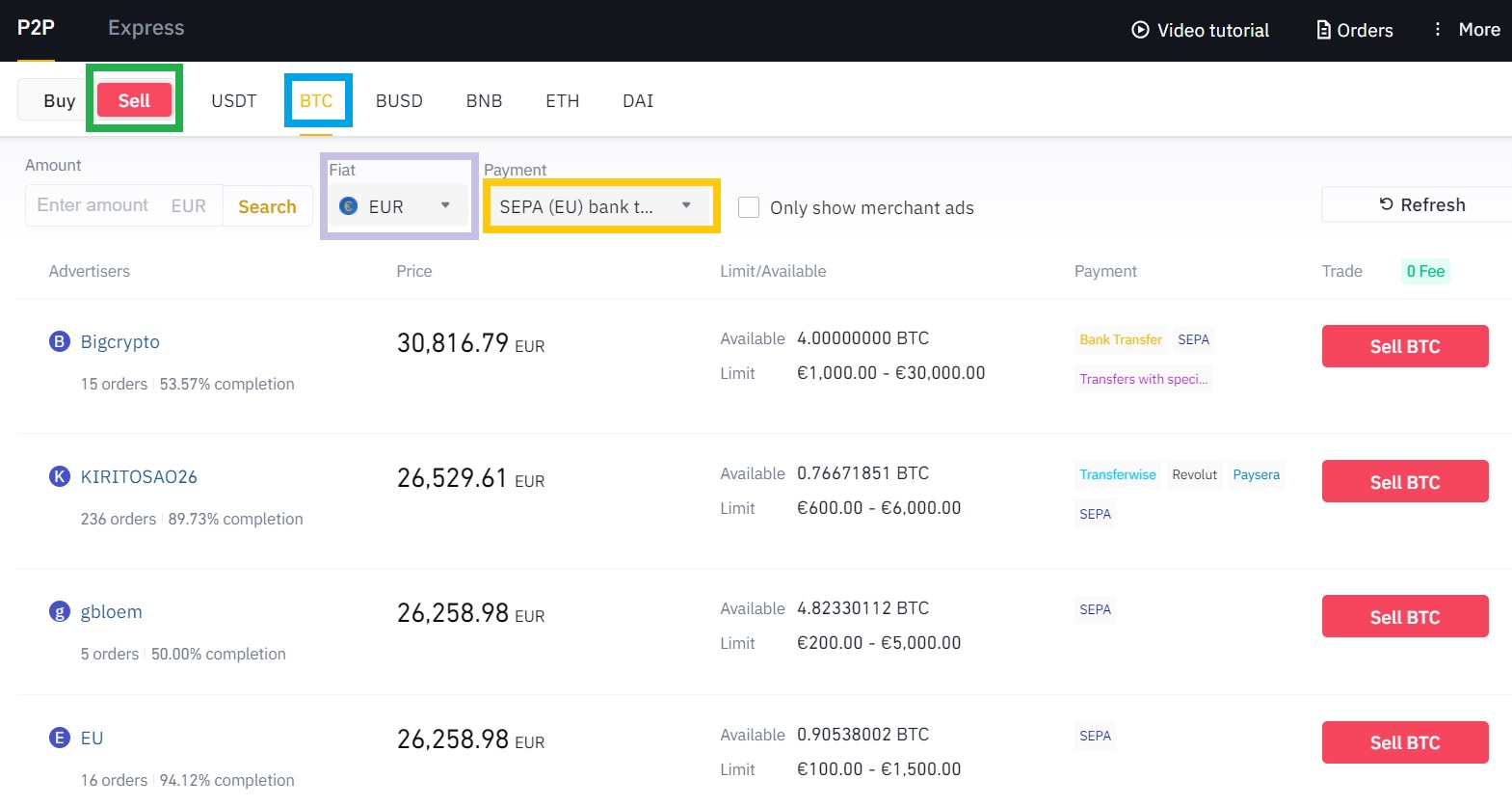 When choosing an advertiser, you can check out the completion rates and/or tick the option "only show merchant ads".
For more information about P2P trading on Binance, you can check out the tutorials and the FAQ on the P2P trading page.
P2P trading may not be suitable for everyone and depending on your residency you may have better options.
For example, you can transfer your cryptocurrencies to other cryptocurrency exchanges such as Kraken, FTX and Coinbase to make withdrawals to your bank account.
Other global cryptocurrency exchanges may also be used for making fiat currency withdrawals to bank accounts.
In many countries, there are also local cryptocurrency exchanges which are only open to residents of the country they are established in.
You can transfer your cryptocurrencies from Binance to your local cryptocurrency exchange and make fiat currency withdrawals to your bank account.
If you are looking for alternatives to Binance P2P trading and better rates, you can also check out LocalBitcoins and LocalCryptos.
As you can see, for some people, cashing out cryptocurrencies is as easy as making a quick bank transfer and can be done in just a few clicks.
And, for other people, the use of alternative platforms and services and a bit of work for searching for better rates and fees may be needed.
If you have any questions or want to share your thoughts about cashing out on Binance, please leave a comment below.
To learn how to reduce Binance fees and trade on Binance Futures, check out the tutorials below: