If you want to trade on Binance, you need a certain amount of minimum USDT in your wallet.
But it is not a lot.
As long as you have minimum 5 or 10 USDT in your wallet, you can trade most spot markets on Binance.
As there will be also a trading fee charged from your trade, you need a little more than the minimum USDT to trade cryptocurrencies on Binance.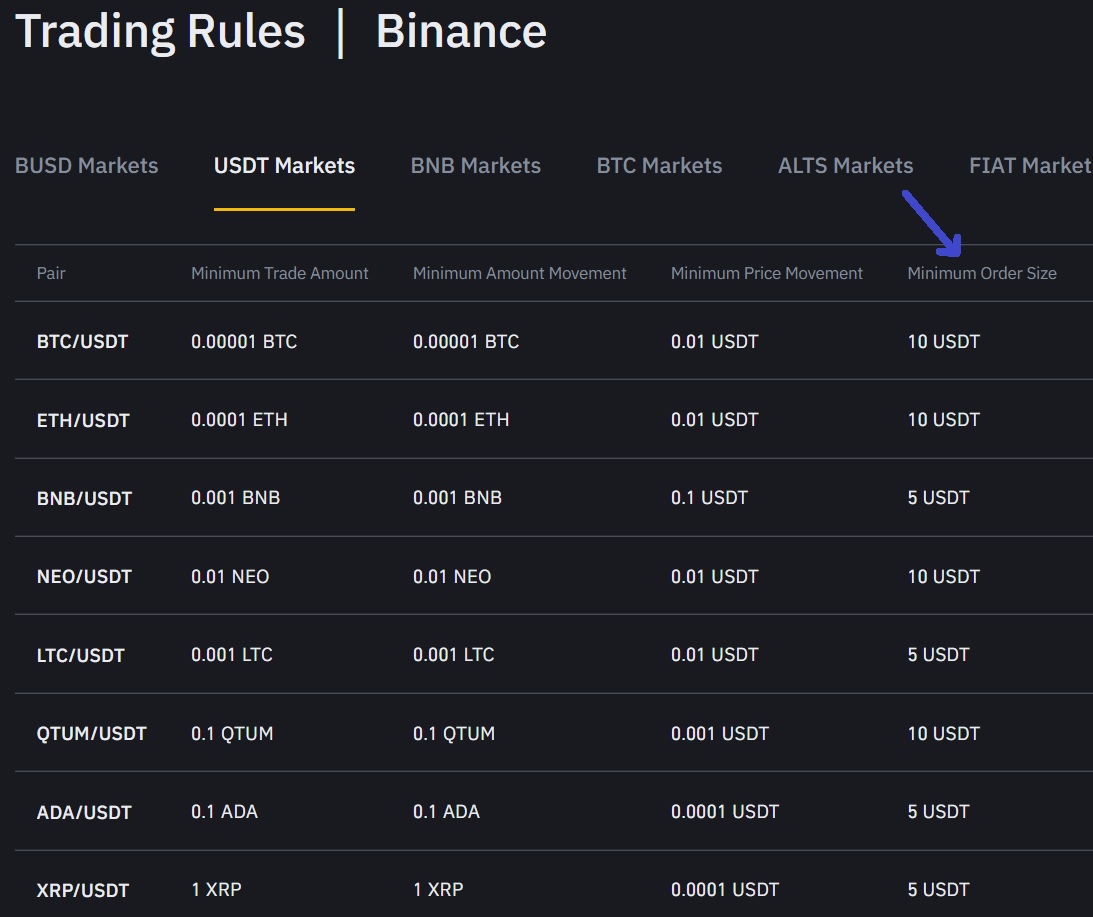 Basically, if you have more than 10 USDT in your spot wallet, something like 10.5 USDT, you can trade all of the USDT pairs and buy coins.
For some trading pairs, the minimum order size is rather 5 USDT as you can see above.
If you want to trade on Binance but don't have an account yet, click the button below or use the referral ID "WRYOO8BZ" to open your Binance account with a 20% fee discount:
If you already have a Binance account with your futures account not opened yet, you can use the code "10indirim" when opening your futures account and receive a 10% fee discount on futures fees.
For all of the trading rules on Binance, please refer to this page.
To learn how to trade spot and futures markets on Binance, check out our in-depth tutorials below: