OpenSea is the largest digital marketplace for crypto collectibles, aka NFTs. You can use OpenSea to buy, sell and explore various types of digital assets.
When it comes to crypto, one of the first questions is always "is it safe?". If you want to buy and sell NFTs on OpenSea, you might also wonder if it is safe to use OpenSea.
Is OpenSea safe?
OpenSea is a decentralized peer-to-peer marketplace and is powered by smart contracts on the Ethereum blockchain and other supported chains.
The platform essentially runs through smart contracts and does not hold users' non-fungible tokens (NFTs) and other crypto assets.
Users connect their web3 compatible wallets such as MetaMask to OpenSea, and buy and sell NFTs through smart contracts without trusting any third parties.
So first thing you need to ask with regard to security is whether OpenSea is a trusted, established platform and whether its smart contracts are audited.
OpenSea is the largest digital marketplace for NFTs and there have been no serious exploits so far affecting most or all of the users.
OpenSea's smart contracts are also claimed to be "time-tested" and security audited in OpenSea's developer documentation.
As OpenSea is the largest and most established NFT marketplace in the market, you don't need to worry about smart contract risks much.
But you should still acknowledge that even if you use a very popular, established dapp like OpenSea, there might be still some undiscovered vulnerabilities in smart contracts.
So you should be careful with the amount of money that you use on OpenSea and for NFTs, consider smart contract risks and your risk level, and act accordingly.
For example, let's say you have $100K worth of crypto and you read about everyday various DeFi apps and other dapps getting hacked and people losing money.
If you think you can't handle such thing, you should not be using, for example, $50K on OpenSea and for NFTs.
You should use the best and most established dapps in the market like OpenSea, but also put thought into the amount of money you spare for OpenSea and the NFTs listed on it.
The best wallets for OpenSea
Besides the security of smart contracts, second important thing with regard to security is the cryptocurrency wallet that you use to buy and sell NFTs on OpenSea.
If you want to use a dapp like OpenSea featuring ERC721 and ERC1155 assets, you need a secure, useful and flexible cryptocurrency wallet.
If you use a less secure wallet or share your seed phrase / private key with someone else, you might get hacked and lose all of your NFTs and other crypto assets.
You can use various crypto wallets to access and use OpenSea such as MetaMask, Bitski, Fortmatic and mobile wallets like Trust Wallet.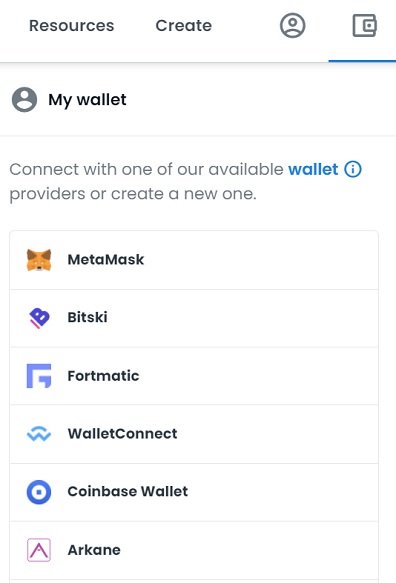 MetaMask is the best and most popular wallet for using OpenSea and most other dapps.
But, in terms of security, MetaMask is not the best option among crypto wallets. As a hot wallet, it is connected to the internet and open to various threats.
The best and most secure wallet for OpenSea is rather a hardware wallet like Ledger used in conjunction with MetaMask.
You can connect your hardware wallet, aka cold wallet, to MetaMask and use dapps including OpenSea in a much safer way.
With a hardware wallet, no one can access your NFTs and other crypto assets even if MetaMask or your computer gets infected.
To buy a Ledger Nano X, one of the most popular hardware wallets, and learn how to connect it to MetaMask, check out the articles below:
To learn how to set up and use MetaMask, and buy & sell NFTs on OpenSea, check out our MetaMask tutorial and OpenSea review below: