Monero is the most popular mineable privacy coin with the highest market capitalization.
If you are interested in holding and using Monero (XMR), you can get a desktop, mobile or hardware wallet like Ledger that supports Monero.
For those who are looking for a free, open source and easy-to-use wallet for Monero, Cake Wallet is a great option.
You can download Cake Wallet to your Android or iOS mobile phone and get yourself a Monero address.
Mobile Monero wallet tutorial – Cake Wallet
How to set up Cake Wallet
Open the App Store or Google Play app in your mobile device and search "Cake Wallet" to download the application to your phone.
You can also check out the Cake Wallet app on the websites of Google Play and App Store before downloading it to your phone.
After downloading the Cake Wallet app to your phone, open the app and read the terms before setting up your wallet.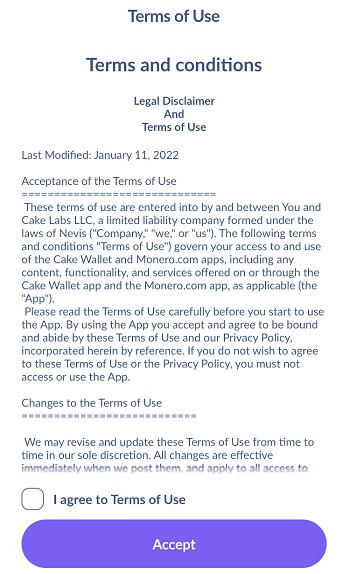 After accepting the terms of use, you can set up a wallet or restore an existing wallet. To create a wallet, click the "create new wallet" button.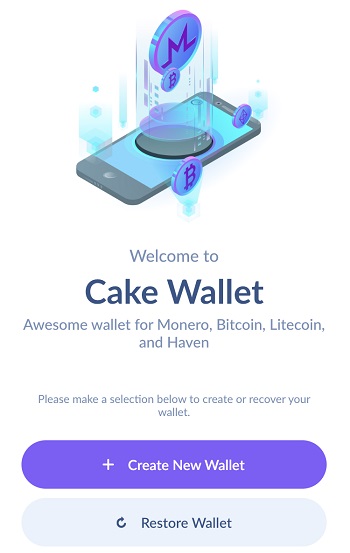 Set up a pin for your wallet. You can also use a 6-digit PIN instead of a 4-digit one.
After setting up your PIN, select "Monero" in the restore wallet / wallet currency step and click the next button.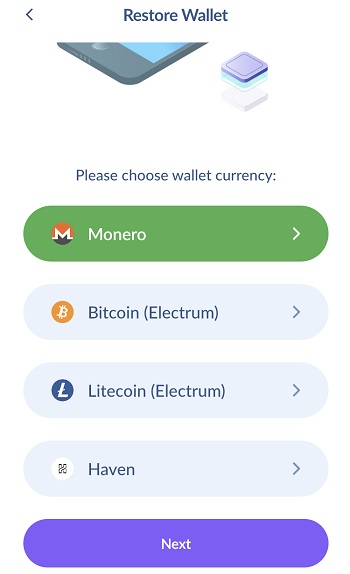 Enter a name for your wallet. You don't need to change the language for your seed phrase, but you can if you want. Click the next button to proceed to the next step.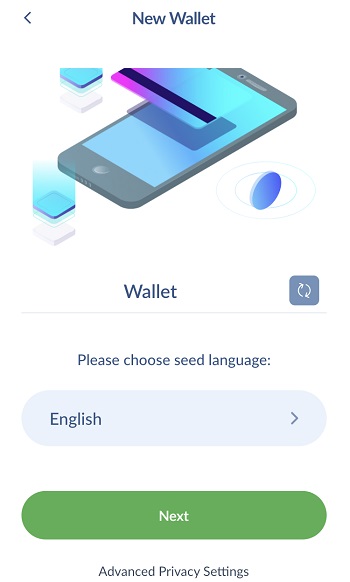 Click the "show me my seed" button and you will see your 25-word seed phrase, which you can write down on a paper or keep in a secure, encrypted digital file with multiple backups.
Note that you should always save your seed (recovery) phrase somewhere because you will need it to restore your wallet and access your coins if something happens to your phone or the application.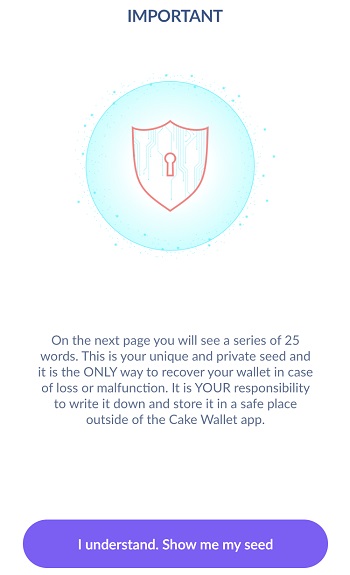 As long as you have your seed phrase stored somewhere outside the app and your phone, you don't need to worry about your phone getting lost or stolen, or the app getting deleted or not working.
You can restore the wallet and access your coins with your seed phrase at any time.
After saving your seed, click the next button, and you can start using your Monero wallet.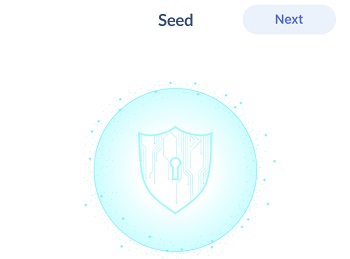 How to use Cake Wallet
After setting up Cake Wallet, you can get your Monero address, and start receiving and sending Monero (XMR) in your wallet.
When you send Monero to your address, you can see it in your "full balance", but it will be available only after 10 blocks (∼20 minutes).
So if you can't spend / transfer your XMR coins immediately after you receive them, don't get surprised. It's a privacy-enhancing feature of Monero.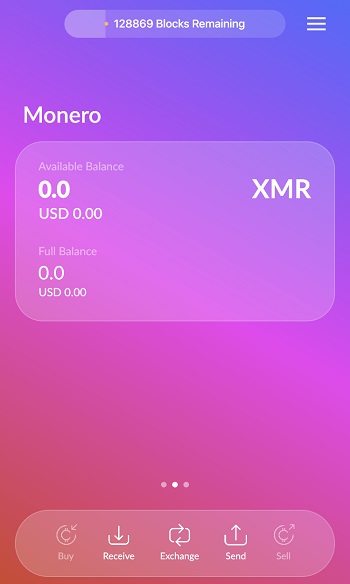 Click the "receive" tab to get your Monero address and its QR code version. You can also create more addresses and extra accounts.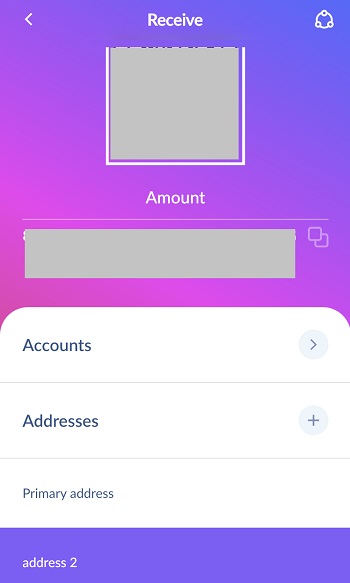 To send Monero to your address, you can use crypto exchanges where Monero is listed and traded such as Binance, KuCoin, Kraken, Bitfinex and Gate.io.
For example, you can easily withdraw Monero from Binance to your Cake Wallet address.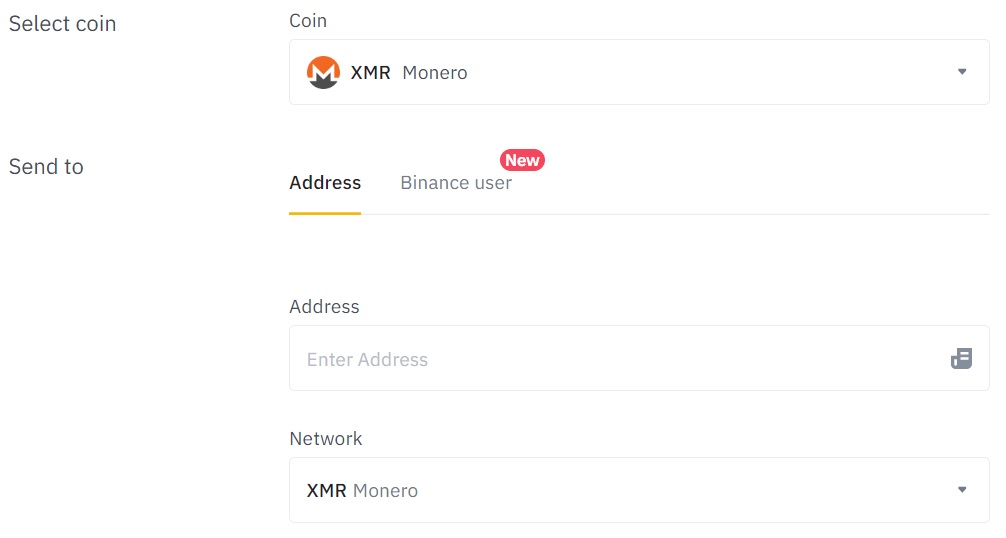 If you don't have a Binance account yet, you can click the button below or use the referral ID "WRYOO8BZ" to open your Binance account with a 20% fee discount:
If you already have a Binance account but want to get a fee discount, you can use the code "10indirim" when opening your Futures account on Binance and get a %10 fee discount on futures fees, and also use BNB to pay for fees.
If you want to exchange your XMR to other coins such as BTC, ETH and stablecoins, or other coins to XMR, you can use the built-in exchange in the Cake Wallet app as well.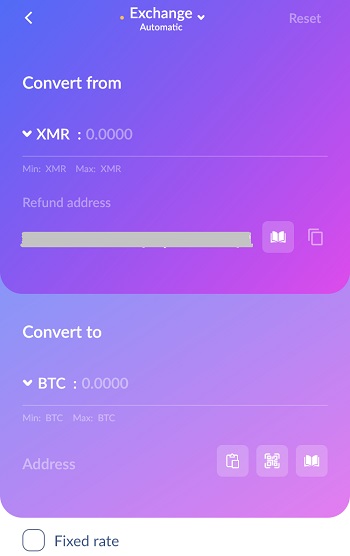 This service is provided by ChangeNOW and can be costlier than exchanging coins on crypto exchanges due to the exchange rate.
When you click the menu icon on the top right corner of the dashboard, you can see various settings and features.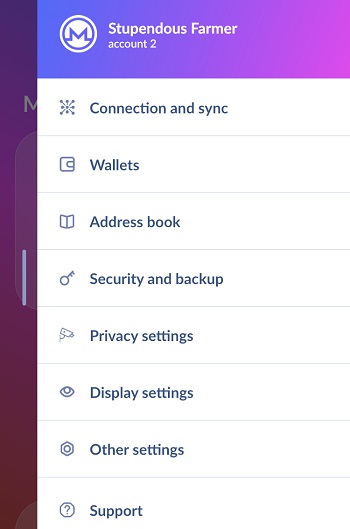 To view and back up your seed phrase again, change your PIN or enable biometric authentication, click "security and backup".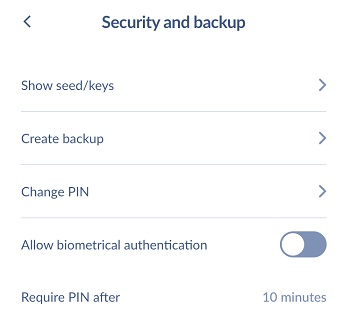 If you want to create another wallet in addition to your existing Monero (XMR) wallet, click the menu icon and > "wallets".
And you can add another wallet to the app by creating a new wallet in the app or restoring an existing wallet.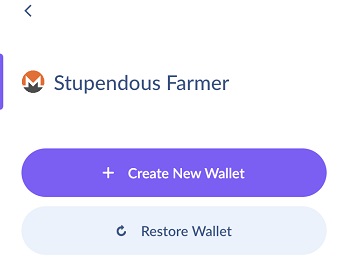 The app language, currency and color theme can be changed through the display settings in the wallet.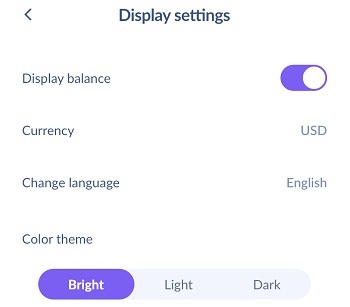 The "buy" feature in the wallet currently can be used if you have a Bitcoin or Litecoin wallet and want to buy BTC or LTC.
To send Monero to other addresses, click the "send" tab in the wallet, and paste the address and enter the amount of XMR that you want to send.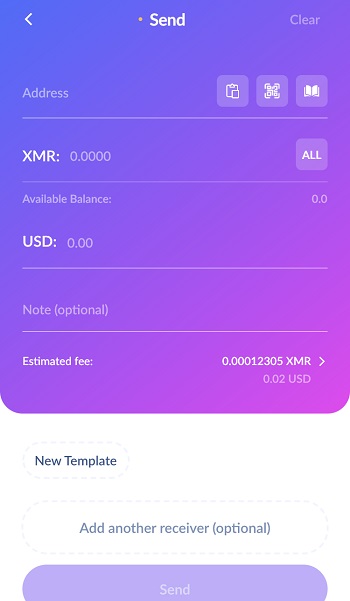 When you use Cake Wallet for storing and transferring Monero, make sure to give it some time to sync so there are no issues viewing your balance and making transfers.
Also, when restoring a Monero wallet, you should enter a date earlier than the date at which you've created the Monero wallet.
This way the wallet can scan the blockchain and detect all your transactions, and your balance will be shown correctly.
If you are interested in getting a hardware wallet for Monero and other coins, and using Binance to buy XMR and other coins, check out our tutorials below: