What is Axie Infinity?
Axie Infinity is yet another blockchain game where players can raise, collect and train different creatures as well as can battle them one another, but it promises a much more better gameplay than current blockchain games have.
The game has raised more than 2000 ETH in less than 4 days in its land sale launched on January 22.
There are four different chests in the sale which consist of a plot of land and 10 item. Savannah chest which is the cheaper one, are sold out in only 2 days after the sale starts.
There are still available Forest, Arctic and Mystic chests. Well, what are Axies? What is the utility of the lands?
What are Axies?
Creatures in the game are called Axie and can be in different forms like cat, fish and bird. The game feels like Pokémon or Tamagotchi, Axie Infinity is indeed inspired by them.
The important different is that, you can never really own a Pokémon, but you can truly own Axies in the game as they are on Ethereum blockchain as ERC-721 non-fungible tokens.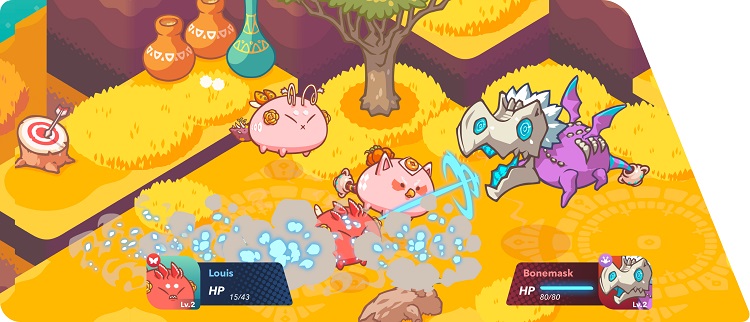 Utility of the Lands in Lunacia
Axies live in Lunacia, and in this land sale, you can buy a plot of land called Terra in Lunacia. Lands closer to the center in Lunacia are more valuable, this is one of the reasons why Mystic chest is more expensive than Savannah and other chests. There is also a chance of receiving a genesis land in every purchase, that possibility is higher in Mystic Chests.
Lands have lots of utility such as hosting shops and producing resources required for lands and Axies. Genesis lands are the most valuable ones as they are very rare, capped at 220 plots, and will host special contents.
According to the data provided by DappRadar, Axie Infinity currently ranks tenth in the list of Ethereum dApps by daily users.
Axies are tradable in OpenSea and Axie Infinity's own marketplace, the lands sold in this sale will be tradable in the 2nd quarter of 2019.