Trustbet is a fully on-chain fair casino based on the DAOBet blockchain, a blockchain that was specifically developed for iGaming applications. The platform's choice of blockchain makes it much faster than other blockchain-based gambling dapps in the market.
As a safe and fast on-chain casino, Trustbet does not require users to deposit cryptocurrencies into the platform to play. And, all games on the platform are powered by smart contracts and a certified signidice algorithm.
Trustbet currently have various games including dice, blackjack and baccarat. To play on the platform, all you need to do is create a DAOWallet account and get some BET tokens.
In this review and tutorial, I'll show you how to create a DAOWallet account and play on Trustbet, and also give you more information about the platform.
How to create a DAOWallet account?
To play on the platform, you first need to visit Trustbet and click on the register button located at the top right corner of the page.
Step 1: Register on DAOWallet
After clicking on the register button, you'll be redirected to DAOWallet. Enter your email address and a password, and click on the continue button to create your account.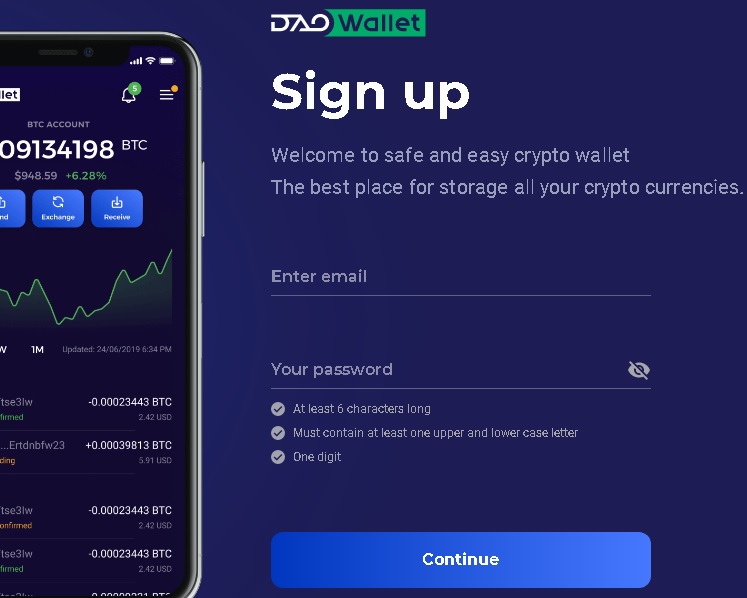 Step 2: Back up your recovery phrase and fund your wallet
After creating your DAOWallet account, you should back up your recovery phrase in case you lose access to your account.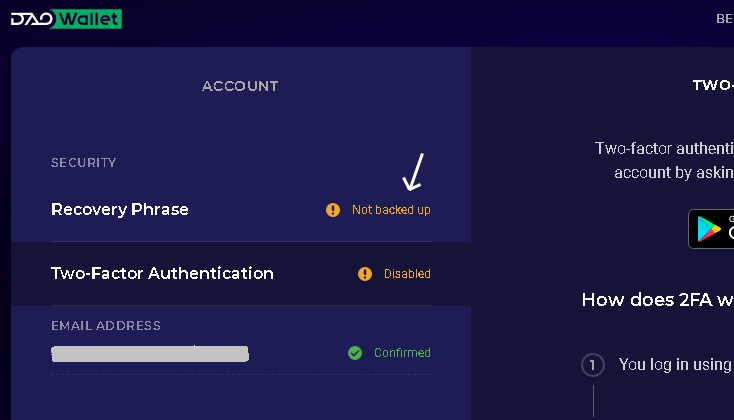 There are a few options you can use to get BET token. You can exchange your BTC and ETH for BET, use HitBTC and Coinsbit to buy BET or make a purchase using your card. After getting the native token, BET, in your wallet, you can start playing on Trustbet.
You can also claim free BET tokens on the site through the Telegram bot. The free tokens will show up in your wallet within seconds.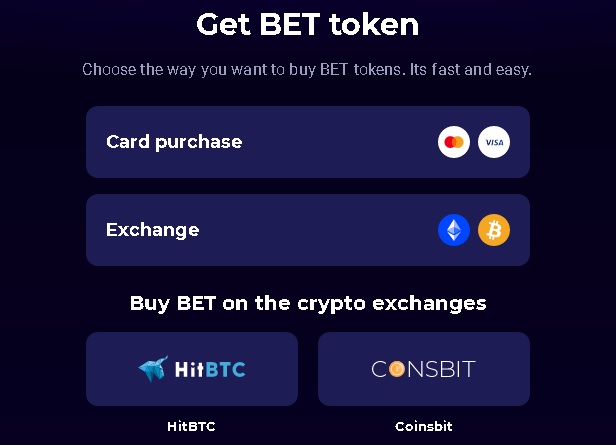 How to play on Trustbet?
Now you have a DAOWallet account and you can go back to Trustbet and start playing on the platform. Click on the "back" button to go back to the site with your wallet logged in.

You can play Dice, Super 7 Deluxe, Blackjack and a few other games on Trustbet. Click on the game you want to play, in this tutorial, I'll show you how to play Dice on Trustbet.
Dice is a very classic game that you can find on almost every blockchain-based casinos. You need to use slider to change your chance of winning. In the example below, if the number is above 27, I'll win. As you slide the number to the left, your chance of winning will increase but your payout on win will be lower.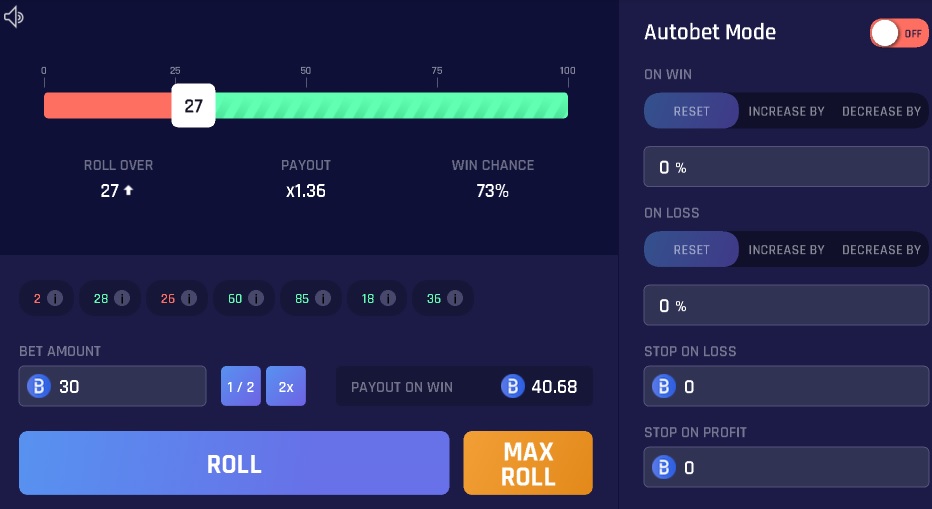 I've rolled the dice several times as you can see in the image above, and I've used other gambling dapps such as those based on EOS and TRON before.
I can say that Trustbet could really be the fastest on-chain casino ever as the team puts it. There is no need for deposits and my payouts were in my wallet within maybe less than a second.
Also there is no transaction fee while playing on the platform. The DAOBet blockchain was built to provide the lowest fees and includes a feature called sponsorship transactions which enable casinos to pay transaction fees for users.
Is Trustbet safe?
Trustbet includes fair games which are powered by smart contracts and a certified signidice algorithm. As stated by the team, Trustbet games are subject to auditing by the the DAOPlatform team and have previously been certified by the industry's leading testing labs.
You are in full control of your wallet and BET tokens while playing on the platform or using DAOWallet. There is no deposit or withdrawal. Also, the team states that they don't store any user information except DAOWallet ID.
Trustbet holds a Curaçao gaming license and operates under the License No. 8048/JAZ which you can check out here.