What is SportX?
SportX is an Ethereum-based dapp for peer-to-peer betting. It allows users to set their own odds and trade against others on sporting and political events.
As a decentralized application based on smart contracts, SportX is a non-custodial platform which means that you can can bet directly from your own wallet and your funds will be held in escrow by smart contracts till the bet is finalized.
How does SportX differ from other sports betting platforms?
SportX is a Ethereum-based sports betting exchange. Unlike sportsbooks, users don't bet against the house but each other, and the odds are set up by users themselves not by the house.
In sports betting exchanges like SportX, you'll see order books that consist of odds offered by other users. You can simply make bets with the odds available in the order book. Or, you can offer your own odds for sporting events and wait for them to be filled by other users.
SportX supported wallets
You can use SportX with MetaMask, Bitski or by registering with your email address. To use SportX with your MetaMask wallet, first log in to your MetaMask wallet on your browser and then visit SportX.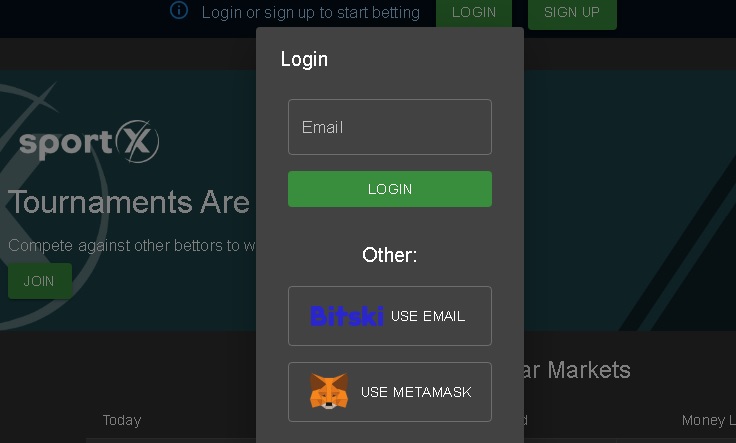 SportX fees
SportX's fee structure is pretty simple. If you win a bet, you will pay 4% fee on top of the profit. If you cancel the bet you offered on the platform or lose a bet, you'll not pay any fees.
And, you'll not pay gas for Ethereum transactions, they are all covered by SportX.
How to make bets on SportX?
To start betting on Sportx, you first need to connect your MetaMask or Bitski wallet to the platform or log in with your email address.
If you will use MetaMask, first log in to your MetaMask wallet on your browser and then go to the platform and click "login" and "use MetaMask".
You need DAI or ETH in your wallet to make bets on SportX. You can see your funds on the cashier page. When you click fund DAI or ETH directly, it will show a deposit address but it is yours, don't get confused.

SportX also allows users to get ETH and DAI through third party exchanges. If you'll use ETH on SportX, as ETH itself is not ERC-20-compliant, you first need to convert it to SportX ETH. It functions just like wETH.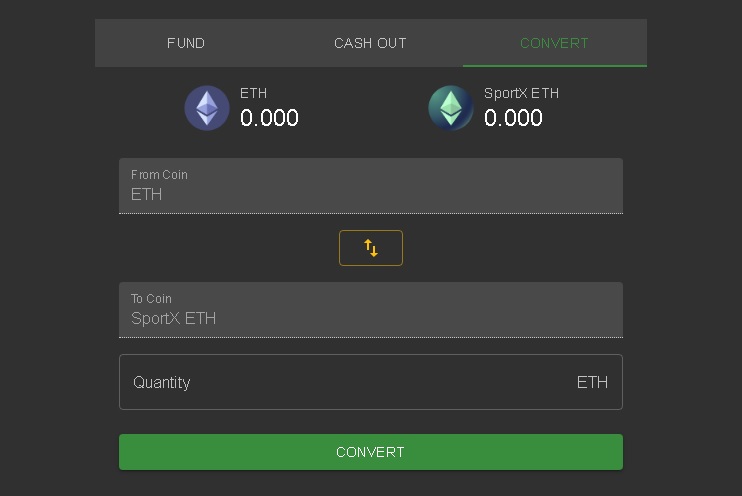 You can then click "exchange" and check out various markets and start betting. To learn more about betting on SportX, you can refer to SportX help center and this article.
SportX tournaments
SportX has also tournaments which users can participate in and win prizes. You can view the ongoing and upcoming tournaments as well as the past ones on the platform.
If you think you are a good bettor, you can join these tournaments and win money depending on your profit and rank. There are not many participants in tournaments at this point as you can see in the result of the last tournament below, so there is a higher chance that you can win some money even though you don't perform well.