Binance is one of the best cryptocurrency exchanges in the world with very low trading fees.
Opening a Binance account and buying coins and tokens to make unique cryptocurrency portfolios is very easy even for beginners.
In this Binance guide, I'll show you how to open a Binance account and buy decentralized exchange tokens to make a cryptocurrency portfolio.
How to register on Binance? Opening a Binance account
First click the link to go to the Binance registration page: Register on Binance
Then, click on register button on top right of the home page and enter your email and password. Password must be at least 8 characters with uppercase letters and numbers. Tick to agree Binance's terms of use and click on register button.
You can use "SHRBLGL4" for referral ID to get a discount on trading fees.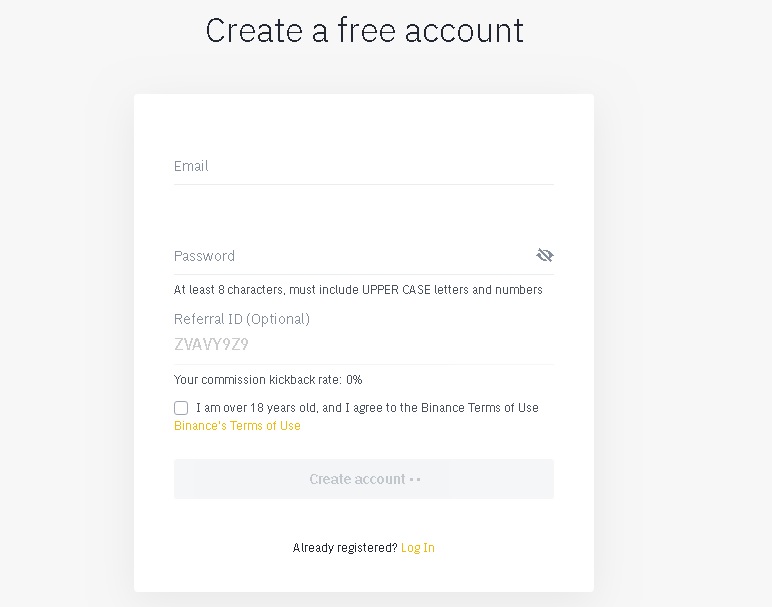 Check your email address for the confirmation link. Click on "verify e-mail" to confirm your email address. After confirming your email address, you can log in to your Binance account:

Read carefully and tick each notice, and click on continue button.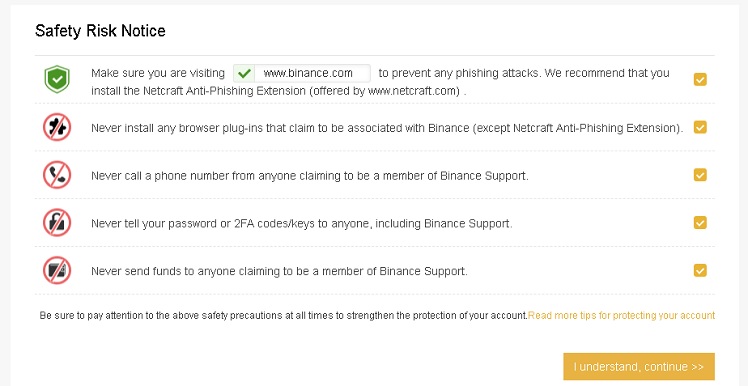 Click on Google Authentication to enable 2FA on your Binance account or choose SMS authentication to receive 2FA codes for your account.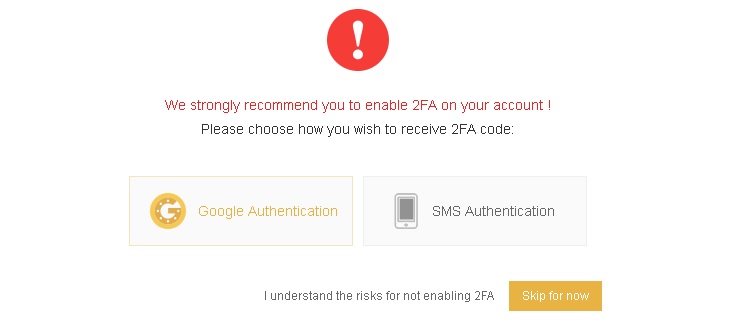 Install Google Authenticator app on your mobile device by downloading it from App Store or Google Play. Scan the QR code with the app, it will automatically be added to your app as you scan the qr code. Backup both your QR code and text version of it to recreate 2FA if you lose your mobile device.
In the last step, enable 2FA by entering your login password and 2FA code, and you are ready to use your Binance account!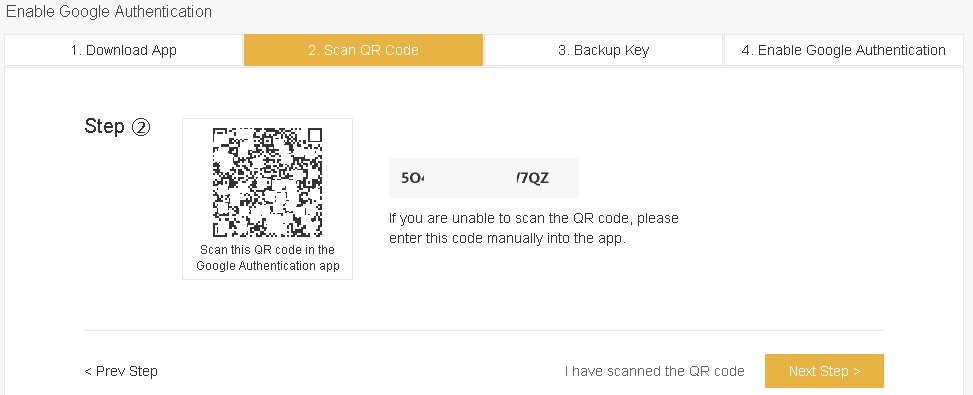 How to build a cryptocurrency portfolio? Buying cryptocurrencies on Binance
Binance is a crypto to crypto exchange, so it is not possible to deposit fiat currency like USD into Binance to buy cryptocurrencies except the option of buying with credit card and paying very high fees.
To trade on Binance, you should first buy Bitcoin or Ethereum on another exchange that allow users to deposit fiat currencies. After that, deposit Bitcoin or Ethereum you bought into your Binance account. You can see your Bitcoin and Ethereum deposit addresses by clicking Funds/Balances and then deposit buttons.
Once you have Bitcoin, Ethereum or any other coin in your Binance account, you can exchange them for other coins and tokens to make cryptocurrency portfolios.
You can make a portfolio with dapp platform coins such as Ethereum, EOS and TRON or other cryptocurrencies. Here is an example of a cryptocurrency portfolio made with decentralized exchange tokens:
Decentralized exchange tokens
Do you believe in the potential of decentralized exchanges? You should, as even the biggest centralized exchanges like Binance (Binance DEX), Bitfinex and Coinbase built or acquired a decentralized exchange.
You can find and buy tokens below on Binance to make a cryptocurrency portfolio that consists of decentralized exchange tokens:
0x (ZRX)
Airswap (AST)
Airswap is a network for decentralized, peer-to-peer trading of Ethereum-based tokens.
OAX
OAX is a decentralized exchange project using the latest developments to build a transparent and fast decentralized exchange. OAX tokens will be used in the platform. For more information about OAX, please refer to this guide: What is OAX
Bancor (BNT)
Bancor is a decentralized cross-chain liquidity network based on the Bancor Protocol. It allows users to convert a lot of tokens with automatic price determination and autonomous liquidity mechanisms which are powered by smart contracts. BNT is used as an utility token in the network.
Kyber Network (KNC)
Kyber enables decentralized atomic token swaps with its on-chain liquidity protocol. KNC token is used for kyber reserves and network fees which is essential for the operation of the network.
How to track and manage a cryptocurrency portfolio?
Tracking a cryptocurrency portfolio might be a bit difficult, especially if you hold your cryptocurrencies in a exchange where your balance is affected by new transfers and trades.
Instead, you can use CryptoCompare to create a cryptocurrency portfolio. It comes with lots of features, you can view price chart of your portfolio, profit/loss of each coin, best and worst ones and also edit your portfolio when you buy or sell cryptocurrencies.
Follow Dappgrid on social media: