What is BigGame?
BigGame is an EOS-based gambling dapp with fair and transparent games. It is currently one of the best gambling dapps on the EOS blockchain and among all gambling dapps in terms of volume.
Like other popular gambling dapps such as 888TRON, BigGame allow users to earn dividends by playing on the platform.
You can stake BG tokens on BigGame and earn EOS dividends hourly. BigGame also allows users to play games without CPU consumption.
BigGame dividends – How to receive dividends on BigGame?
BigGame shares part of its platform fees with BG token holders through the dividend mechanism. You can earn BG tokens by playing on the platform and stake them for hourly dividends.
Minimum amount of BG token that can be staked is 10 BG. Dividends are paid in EOS and BG token.
BigGame supported wallets
As a EOS-based dapp, BigGame supports Scatter. You need Scatter to play on BigGame. Scatter, as a desktop wallet, is available on Windows, macOS and Linux.
How to start playing on BigGame?
To play games on BigGame, you first need to download Scatter desktop application and create an EOS wallet.
Creating an EOS wallet on Scatter might be a bit confusing for beginners as it requires users to send a fee to create an account. But, you can easily create your wallet by following the steps below.
How to create an EOS wallet on Scatter?
1– After installing Scatter, open the application and click on "generate key" button on the wallet section.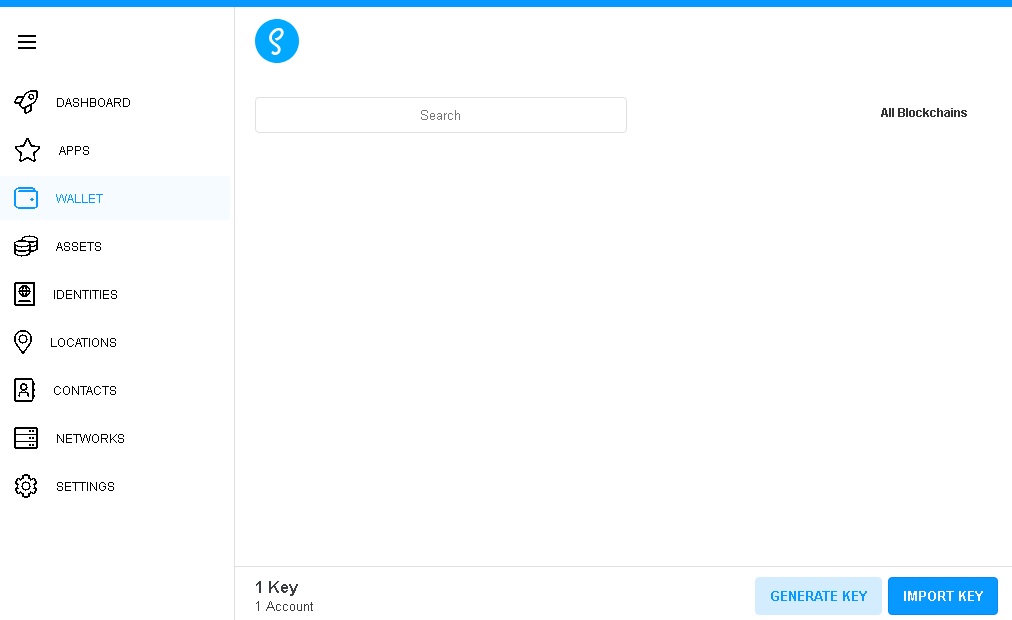 2– Choose EOSIO to generate your keypair.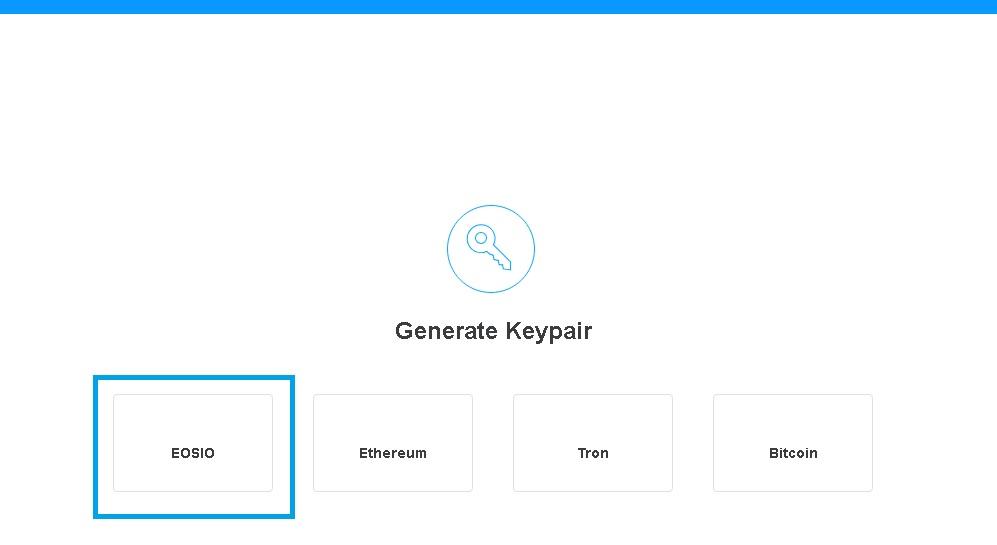 3– Export your private key as text or encrypted QR code.
4– Now you should create an account to link to your key. Click on "create one now!" button.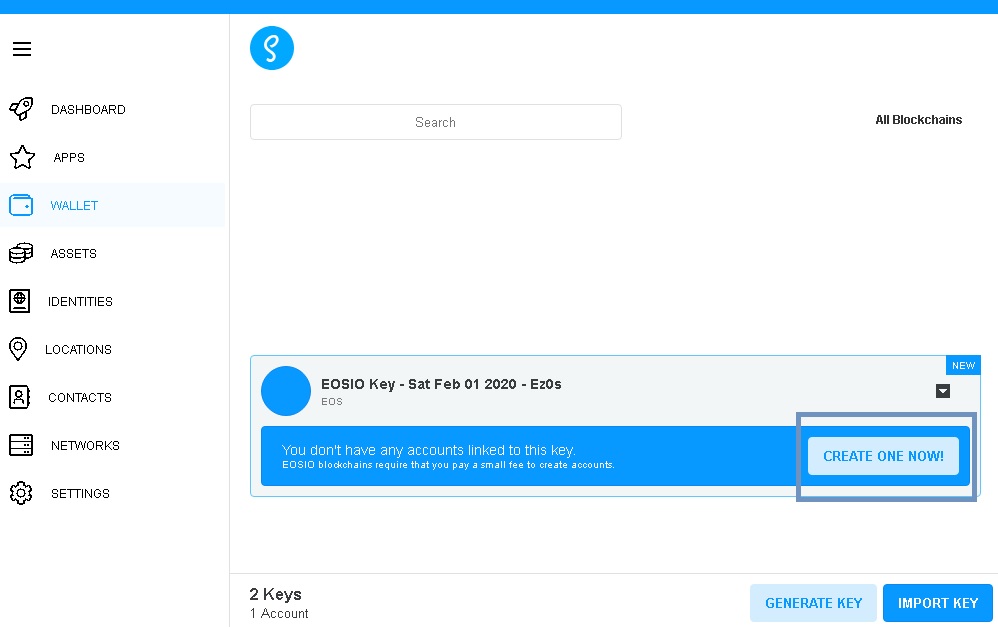 5– Choose exchange on the first step and then enter a name for your account.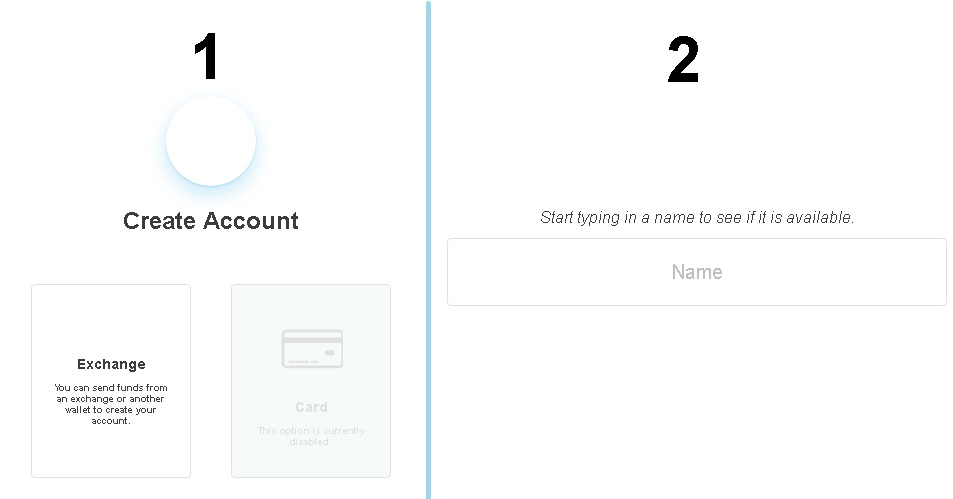 6– In this last step, you should send 0.7584 EOS to makeaccounts including your memo. You can send EOS from an exchange you use, you should type makeaccounts on the receiver address instead of a regular EOS address.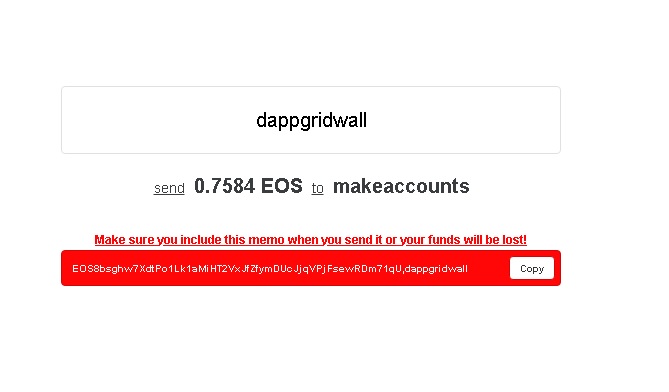 After the transaction is completed, you can start using your EOS wallet and send EOS to your public address to play on BigGame.
Deposit EOS into your BigGame account and start playing various games such as dice and hold'em with zero CPU.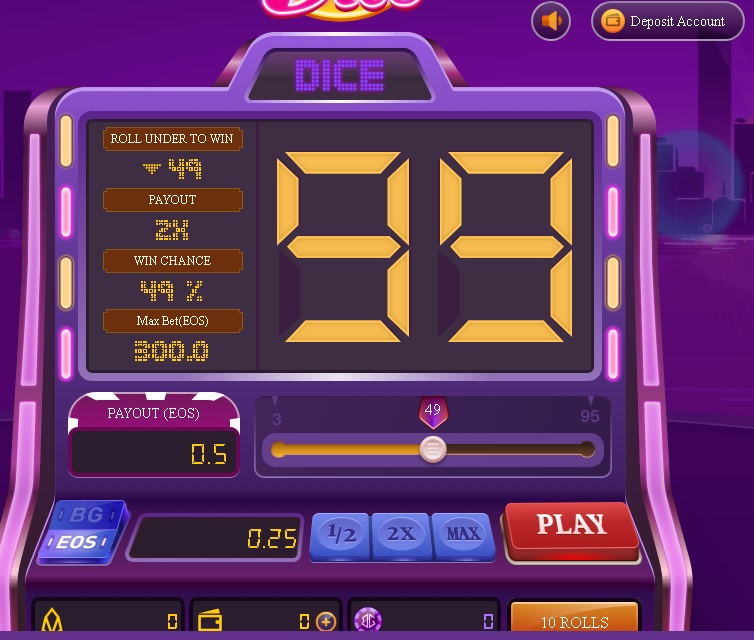 Is BigGame safe?
BigGame is currently the leading gambling dapp in terms of both number of players and volume according to dapp data providers. Players can verify the fairness of games on BigGame using the verification tool which can be found on the platform.
Overall, BigGame is a secure and popular EOS-based gaming platform with various games and high volume. You can safely play on BigGame with your Scatter wallet.